Star Australia Filter
" Star " Australia Built In Vacuum Cleaning Systems were manufactured by HMI Industries (Filter Queen) in the USA.
Filter Queen Service stocks a limited number of spare parts for these machines.

To order please phone 07 4687 6389 (Australia) or +617 4687 6389 (overseas)

(Visa and Mastercard accepted.)

All prices include GST.
FX Filter
AUD$42.50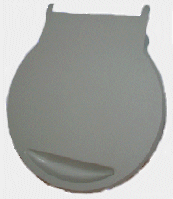 Bottom Lid Top Lid Dust Bowl Gasket

AUD$75.05 AUD$73.85 AUD$25.45